This post may contain affiliate links, which means I may receive a commission if you click a link and purchase something that I have recommended. This won't cost you any extra money. For more information see my Privacy Policy.
The 10-minute vegetarian Gouda, Walnut and Green Chili Quesadilla is quick, easy, healthy and absolutely delicious! It's the perfect lunch or dinner if you're in a hurry and craving something a little unique!
Ingredients
This quesadilla is made from Gouda, Walnuts, and Green Chilis which may not be ingredients you typically think about toasting in a tortilla but it's a tasty combination. Serve with salsa, avocado, and pair with a salad and you've got a delicious 10-minute dinner!
Years ago, when I'd visit the Los Angeles area there was a restaurant which served this odd sounding combination. This quesadilla was a menu favorite and quickly became a favorite of mine. The restaurant is long gone but luckily this quesadilla is very simple to make at home.
Make it Vegan and / or Gluten-Free
There are multiple alterations that can be made to this dish. I usually make the vegan version using Follow Your Heart smoked gouda which is a fantastic vegan and gluten-free cheese substitute. It comes in slices, which can be chopped up to resemble grated cheese. This makes it easier to spread on the quesadilla. It can also be made with a gluten-free tortilla but depending on the brand they can break apart when folding. I like the rice flour gluten-free tortillas from Trader Joe's but they first need to have a little water sprinkled on them and be warmed, so they stay in one piece.
Speaking of Trader Joe's, aside from the vegan gouda all the ingredients were purchased at this specialty grocery store. If you are doing the version with dairy then all ingredients can be purchased at Trader Joes.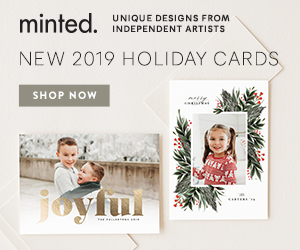 The 10-minute vegetarian Gouda, Walnut & Green Chili Quesadilla is certainly a new take on the standard but delicious and heart-healthy with the good fats from the walnuts and avocados. This is a dish that easily can be vegan and gluten-free while still being just as tasty as the dairy version.
Enjoy!
If you're looking for other delicious vegetarian and vegan recipes try the TTLA Copycat Sandwich or Mediterranean Pasta.
Ingredients
Tortillas - 4 (I used Trader Joe's Flour Tortillas but a gluten-free or lower fat tortilla will also work)
Gouda - 4 Slices of Follow Your Heart Vegan Gouda (if you're making the dairy version 1 cup of grated gouda. Dairy will increase the calorie and fat content)
Green Chilies - 4 oz can (8oz if you really like chilies, it adds very little to the calories or fat)
Walnuts - 1/4 cup chopped
Avocados - 1 large or 2 small
Salsa - 8 TBSP ( 2 TBSP per person but adding more will only minimally affect the calorie or fat content )
Lime - 1 lime, squeezed on the avocados
Instructions
Cut slices of Gouda into strips then cut again into small squares for easy spreading on the quesadilla. If using dairy gouda, grate the cheese. 
Spread the cheese evenly onto each tortilla and sprinkle with walnuts and green chilies. 
Cook on the stovetop over medium heat for a couple of minutes until the tortilla begins to brown. Turn over and repeat until both sides are a golden brown, about 5 minutes total. 
While the quesadilla is cooking slice the avocado and squirt fresh lime juice on it. 
When the quesadilla is golden, remove from heat, cut and enjoy with salsa and avocado.
Calories - 400
Fat - 18g
Carbohydrates - 43g
Fiber - 6g
Sugar - 4g
Protein - 2g
Notes
If using gluten-free tortillas, first sprinkle with water and warm slightly so they don't break apart while cooking. While the fat content may seem high the walnuts and avocado contain heart-healthy fats! You can add more or less of any ingredient but it will affect the nutritional information.